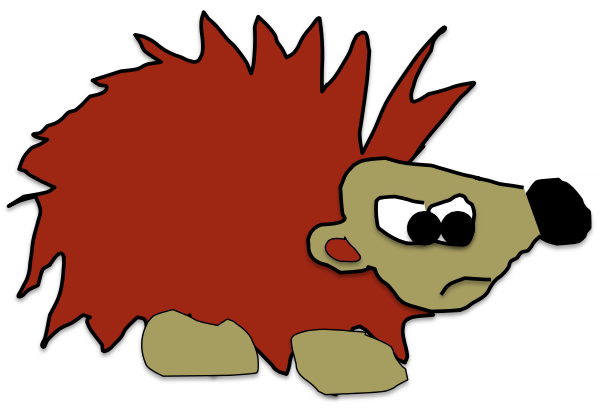 Common Name:
Hedgehog
Scientific Name:

Erinaceinae
Age:
9
Weight:
1

.5 lbs.
Height:
6

inches
Symptoms: gets easily annoyed with others, argues about small things that are not that important, gets angry (a lot)
About Rutherford R.
Rutherford R. lives in a small house directly across from Rodentia Elementary School with his mother, father, and younger brother. Rutherford was pretty happy at first and listened to almost everything his parents said. It was around 6 years old, once Rutherford's younger brother, Grover, was born, that things started to change. Rutherford's parents spent all their time taking care of Grover that they forgot Rutherford also needed attention. Tired from taking care of the baby, his parents started focusing on everything Rutherford was doing wrong and have pretty much been doing that ever since.
Dr. Woodchuck has met with Rutherford a few times to discuss his anger and frustration with Grover and his parents, but knows that most of the work is with Rutherford's parents. Dr. Woodchuck has been meeting with Rutherford's mother and father every week to help them focus on the good things Rutherford has been doing rather than what he has been doing wrong. This has been challenging because Rutherford's parents have very little patience for their son.
Rutherford loves to eat candy and usually gets away with eating a lot of it as long as he will stop annoying his parents. He also loves to watch SpongeBob SquarePants.