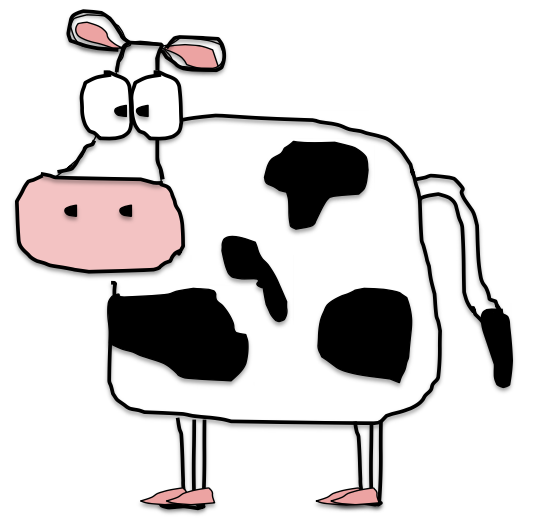 Common Name:
Cow
Scientific Name:

Bos taurus
Age:
10

(50 in human years)
Weight:
1145 lbs.
Height:
4 feet 11

inches
Ms. Milly Moops has been a 2nd grade teacher at Rodentia Elementary School for the last 15 years. Before that, she was a locksmith. While she loved making keys for people, she was forced to close her shop when a high rise swooped in and bought the land her store was sitting on. Ms. Moops was sad for exactly one month. Then she decided to go back to school and study teaching. To this day, she thinks it was the best decision she has ever made.
For the most part, Ms. Moops has a lot of patience. Her 2nd grade classroom is filled with all different types of students: some have trouble paying attention, some are nervous, some are sad, and some get into lots and lots of trouble. When Ms. Moops feels like she is too overwhelmed at work, she will take a day off to unplug and spend time with her parakeet, Florence.
On her days off, Ms. Moops also enjoys crocheting pot holders. So far, she has made a potholder for every member of her family, all of her friends, and her mailman (who she's secretly had a crush on for fifteen years).