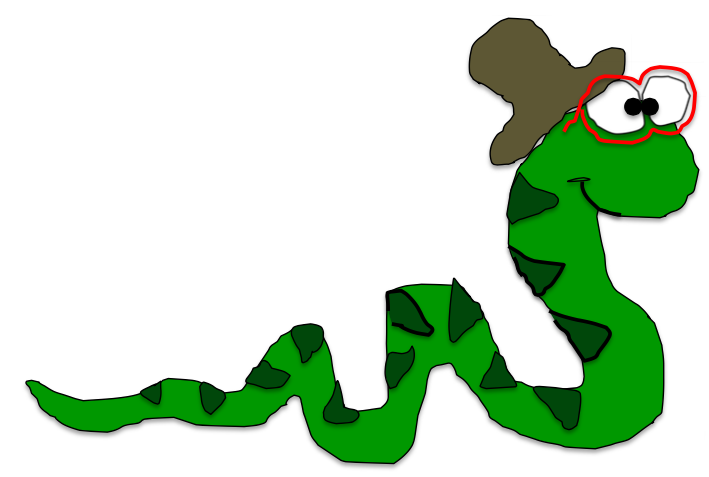 Common Name: Garter Snake
Scientific Name: Thamnophis sirtalis
Age:
10 (in snake years)
Weight:
5.1 oz.
Height:
25 inches
Mr. Olaf Oglethorpe has lived in Rodentia, USA his entire life. His great grandparents were one of the first residents of the town and his family has stayed ever since. Due to his love for books, it wasn't a great mystery what Mr. Oglethorpe was going to be when he grew up. Immediately after finishing his online degree in Library Sciences, Mr. Oglethorpe became the Librarian at Rodentia Elementary School.
Mr. Oglethorpe became a bookworm (snake) around the same time he started getting bullied at school for wearing glasses and a top hat. Books let Mr. Oglethorpe escape to a lot of different worlds- worlds that seemed a lot easier than his own. While his mother would often yell at home for reading in places where there was very little light, Mr. Oglethorpe didn't care. He read books day and night. His all time favorite book, Notes from the Underground, by Fyodor Dostoyevsky, became quite dog-eared from him reading it over and over again.
In his spare time, Mr. Oglethorpe enjoys organizing his CD collection. He is particularly fond of The Grateful Dead.