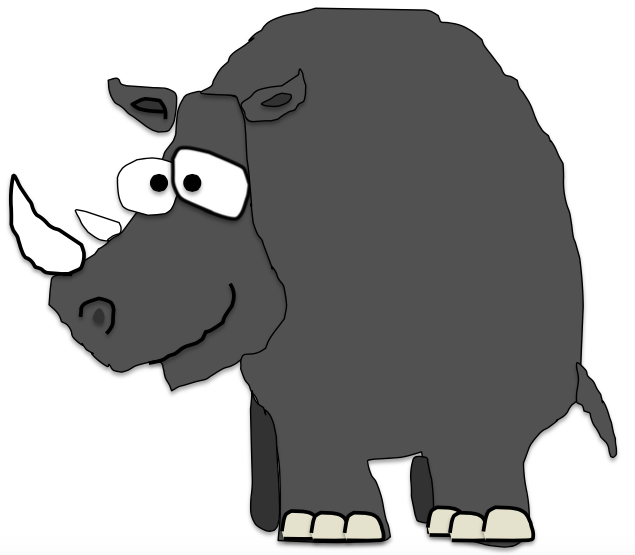 Common Name:
Rhino
Scientific Name: Indian rhinoceros
Age:
35 (in rhino years)
Weight:
3895 lbs.
Height:
6 feet
About Mr. Wooley
Mr. William Wooley comes from a long line of school crossing guards. His grandfather was a school crossing guard, his father was a school crossing guard, and at the wee age of 6, Mr. Wooley decided he wanted to be a school crossing guard, too. He knew his mission in life was to protect children when they were crossing the street. Mr. Wooley takes his job very seriously and has not missed one day of work since he started at Rodentia Elementary School eleven years ago.
Mr. Wooley has an amazing memory and knows the names of each and every student at Rodentia Elementary School. He knows the names of their parents and their younger brothers and sisters as well. Last year, Mr. Wooley was awarded Most Compassionate at the Rodentia Elementary School assembly. Mr. Wooley keeps his plaque on the mantel so he is always reminded of what is most important.
A few years ago, Mr. Wooley adopted a black and white kitten from Pic-A-Pet- a local pet store in Rodentia, USA. He named his kitten Thermal and takes excellent care of her.